Itch API, Itch Devlog and Itch More!
---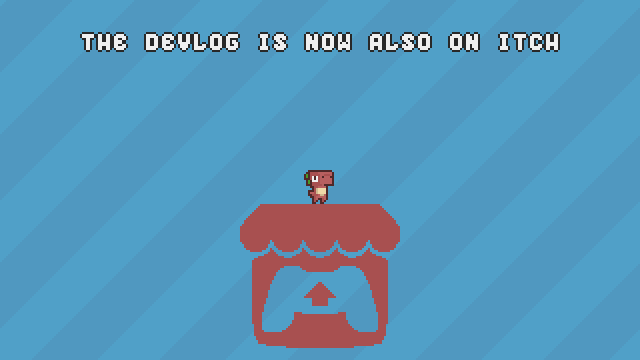 DEVLOG - 003
This week I worked on new graphic details and features that I would like to show you in the next post, but mainly on preparing the ground for a possible integration of the Itch API.
In this way, you will be able to Login (securely... ) Authenticate your Account as simply as clicking on an Authorize button and Copy/Paste your User Token.
The cool thing is: you won't need any License Key!
The Download Key which you get after purchasing a product on Itch Marketplace is linked directly to your account!
But there is more: I will be able to show your Display Name and your Cover Image in the game and other cool stuff like that!
However, it has taken a bit longer then expected but User Authetication and DRM (Digital Rights Management) systems should be almost there!
I will probably need to add more features like: Sessions? Achievements? Scores?
Still thinking about a possible implementation of those...
But, maybe you're wondering why my choice of switching the distribution to Itch and not distributing on Game Jolt:
Itch is my Marketplace of choice because I'm already delivering my projects as a Publisher here, so integrating the Itch API will benefits also other Giavapps projects!
Making a game requires a lot of effort. I'm not going to distribute this project for free, and unfortunately Game Jolt doesn't support any kind of DRM system, Purchase Verification or features like that!
We are just indie, not big companies and giving away a paid product without any kind of DRM system is almost like giving it for free... we can't afford it!
For more info you can also check the long discussion I had about my suggestion:
Purchase Verification API for Paid Games
In summary:
It is in consideration to allow games to auth to the Game Jolt Game API, but is currently not being worked on.
So this doesn't 100% excludes the possibility of a future release on Game Jolt Marketplace but at the moment this what we got!
And that's it for now!
Get in touch on Discord to find out more!
Stay tuned!