Colorful Dino
A downloadable game for Windows
---
THE GAME
Colorful Dino is a 2D Puzzle Platformer and Multiplayer game heavily inspired by the classic video games of the 90s.
The whole game features the original Dino character created by @ScissorMarks.
Assets re-coloring, further editing, effects, graphics, animations, musics, sounds and programming were made by the developer of the game: Luigi Piscopo.
---
PLEASE NOTE

The game is currently available in Early Access!

It has 12 Stages and is fully playable in both Single Player and Multiplayer modes!
---
KEY FEATURES
Colorful, simple and clean Pixel Art style.
Includes support for 1 Player and 2 Players modes.
Possibility to choose your character among the 4 colors available: Green, Yellow, Blue and Red.
Includes support for Lives, Scores, Continues and the iconic PRESS START BUTTON in the title screen for a True Classic Arcade Experience.
12 Stages with

a variable difficulty level

.
Original Soundtracks and Sound Effects with Sega Mega Drive sound straight from the 90s.
Automatically detects the availability of a New Version of the game.
Includes support for playing in Full Screen mode.
Includes support for Xbox 360 Controllers and compatible controllers.
Includes support for Itch.io API for User Authentication and DRM (Digital Rights Management) system.
Includes support for Game Jolt Game API for saving Scores online.
Simple game to have fun with family and friends!
---
GET IT ON GOOGLE PLAY
Colorful Dino is also available on Android and distributed for FREE via Google Play!

The Mobile version of the Colorful Dino game is Free-To-Play, Ad-Supported and only supports 1 Player mode.
The Desktop version of the Colorful Dino game is Paid, Ad-Free and also supports 2 Players mode.

---
DOCUMENTATION
---
FOLLOW THIS PROJECT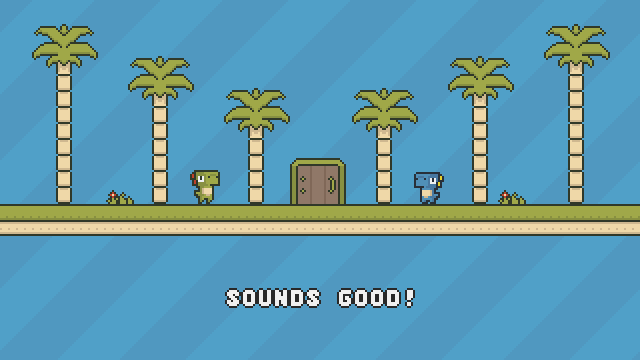 You can follow this project on Twitter, Discord, Game Jolt and Itch.

---
ABOUT GIAVAPPS

Giavapps is an indie software house project started in 2012.
Giavapps produces Applications, Extensions and Games for various platforms.
---
ABOUT THE DEVELOPER

Luigi Piscopo is the founder and creator of Giavapps.
Luigi is the only developer working on Giavapps projects at the moment.
---
ADDITIONAL CREDITS
The in-game font, some fruits, and backgrounds are derivated works from original assets made by @hi_PixelFrog.
Some sounds and voiceovers are from original assets released by @KenneyNL.
The voiceovers are from @easymedia.

---
Purchase
In order to download this game you must purchase it at or above the minimum price of $4.99 USD. You will get access to the following files:
Colorful Dino v1.0.3.exe
20 MB
Comments
Log in with itch.io to leave a comment.
hey i found this on gamejolt and now on itch.io lol
ur welcome i am gonna use gamemaker studio in the future so i will get those assests u made maybe with gj api!
Yes! I have more than 10 years of experience with GameMaker and in my opinion it is probably the best software you can find for 2D game development at the moment. Thank you for your support! :)

yea, i might get gamemaker studio like next year or something lol plus i tried out the free trial once on gamemaker