New Collectables and Effects!
---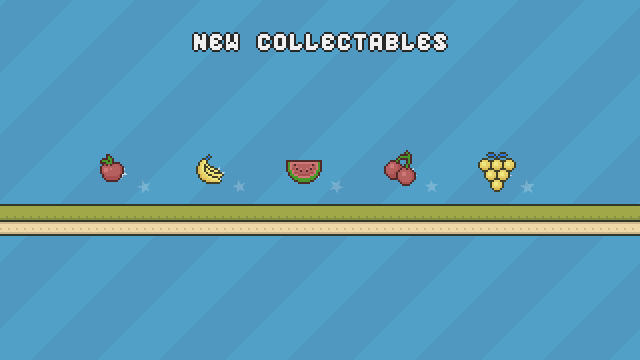 DEVLOG - 002
These days I have worked on adding more Effects!
Basically I designed a Star Burst particle effect when the Player collects the item.
I also added new Collectables you find in the following list.
PLEASE NOTE!

All values shown on this page are for demonstration purposes only and may differ in actual game!
COLLECTABLES
APPLE: +50 Points
BANANA: +100 Points
MELON: +250 Points
CHERRY: +500 Points
GRAPES: +1000 Points
HEART: +1 Life
HOURGLASS: +15 Seconds
But, since the whole game is color driven, if you collect items of the same color as your Dino, you get a bonus: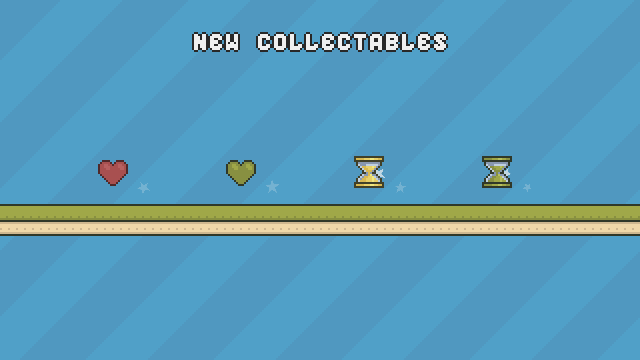 And that's it for now!
Get in touch on Discord to find out more!
Stay tuned!